Hear John Prine and Susan Tedeschi's Breezy 'Color of the Blues'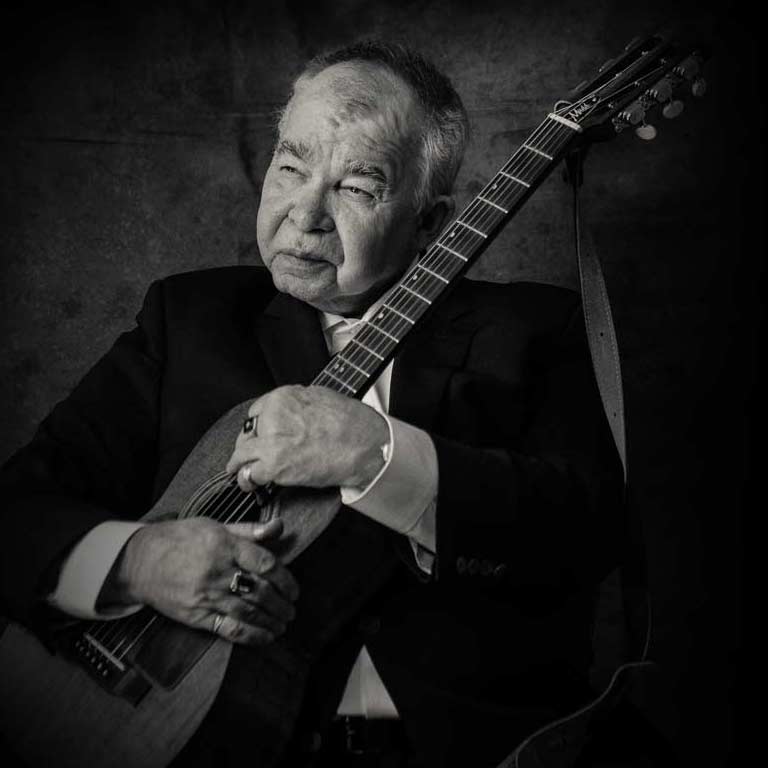 For his 2016 update of the 1958 George Jones composition, "Color of the Blues," John Prine is joined by bona fide blues belter, Susan Tedeschi, who was last heard earlier this year on Wynonna's gritty country-blues LP, Wynonna and the Big Noise. "Color of the Blues" finds Tedeschi and Prine harmonizing on a tune that expresses anything but harmoniousness, yet it fits neatly onto a project that's all about togetherness, the soon-to-be-released duets album, For Better, Or Worse.
"There's a rainbow overhead with more blue than gold and red, blue must be the colors angels choose," Prine sings in the second verse, his slow, weathered crooning nicely contrasting the song's light, airy bounce.
The song's accompanying video, which opens at a drive-in theater, features a movie-within-a-movie, presenting a "trailer" that spotlights Prine's For Better, Or Worse co-stars, including Miranda Lambert, Kacey Musgraves, Lee Ann Womack, Iris DeMent, Holly Williams, Morgane Stapleton, Kathy Mattea, Alison Krauss, Amanda Shires and Fiona Prine, the singer-songwriter's wife, with whom he sings the breezy, dreamlike "My Happiness."
Other highlights of the collection include Prine and Mattea's duet of the tender classic "Dreaming My Dreams With You," his take on Vince Gill's romantic "Look at Us" with Mrs. Chris Stapleton, and the teaming with Lambert for Hank Williams' "Cold, Cold Heart." The LP includes two duets with DeMent, the Ernest Tubb-Loretta Lynn honky-tonker "Mr. & Mrs. Used to Be" and the comical "Who's Gonna Take the Garbage Out," and closes with Prine's solo rendition of another Williams gem, "Just Waitin'."
For Better, or Worse will be available September 30th, the same day as the first of Prine's two-night stint at Nashville's Ryman Auditorium.